Fantastic Experience... Great Gift... Amazing Day Out...
Tell me more about the experience
Take to our Segway courses on these two wheeled personal transport machines! Segway's are simple to use and unlike anything you've experienced before. Responding to the slightest shift in weight these green machines allow you to navigate around the twists and turns of our trails providing people of all ages with a fun and exciting Segway experience!
We have 14 Segway locations to choose from and each one offers an unbelievable segway experience. Choose one of our 4 experiences; Adventure, Thrill, Discovery or Blast. Our favourite is the Adventure!
Fantastic Experience... Extraordinary Machine... Amazing Technology...
December 11th, 2017
Good experience
Straight forward run through of paperwork. Good training that did not on longer than needed meaning more time was spenton the activity with extra timebeing offered for training if needed.
December 11th, 2017
Fab experience
Very enjoyable family experience, the instructors were friendly and competent, they really put us at ease. We had lots of fun despite the freezing temperature in the snow!
December 11th, 2017
On a freezing col...
On a freezing cold day we got a warm and humorous welcome from the team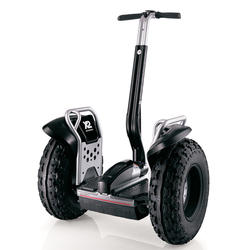 We are official distributors of SEGWAY and we now sell Segways (and accessories) online.
Go on, you know you want one.
Buy a Segway