Fantastic Experience... Great Gift... Amazing Day Out...
Tell me more about the experience
Take to our Segway courses on these two wheeled personal transport machines! Segway's are simple to use and unlike anything you've experienced before. Responding to the slightest shift in weight these green machines allow you to navigate around the twists and turns of our trails providing people of all ages with a fun and exciting Segway experience!
We have 14 Segway locations to choose from and each one offers an unbelievable segway experience. Choose one of our 4 experiences; Adventure, Thrill, Discovery or Blast. Our favourite is the Adventure!
Fantastic Experience... Extraordinary Machine... Amazing Technology...
February 20th, 2018
Very friendly and professional.
Very friendly and professional.
February 20th, 2018
Experience was ex...
Experience was excellent, we were late but they accommodated us no problems. A wet and cold day but it was a fun experience.
February 20th, 2018
Fantastic Segway :)
All the staff were very friendly and helpful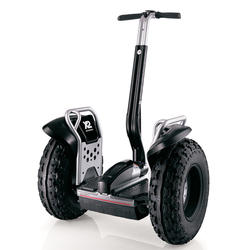 We are official distributors of SEGWAY and we now sell Segways (and accessories) online.
Go on, you know you want one.
Buy a Segway